The Youth kayaking on Watauga Lake! Fun end-of-summer event!
Training our children to serve others! Titus Gouge helping to wash some of the nursery toys at an All-church Work Day; look carefully to see Conner Sefcik (Steve Hubbard's grandson) wielding the ax as he "helped" cut wood for a person in need; Aubrey Koruschak (Chris Yarberry's granddaughter) cleaning up after a day of serving at Food for the Multitude and Titus Gouge using the drill to help assemble parts for a Disaster Response Shed of Hope.
Memorial men spending a day cutting firewood for a neighbor in need of wood for the winter.
Moving Day for the Mindemanns! Despite the hot temperatures, many showed up to help unload the moving van!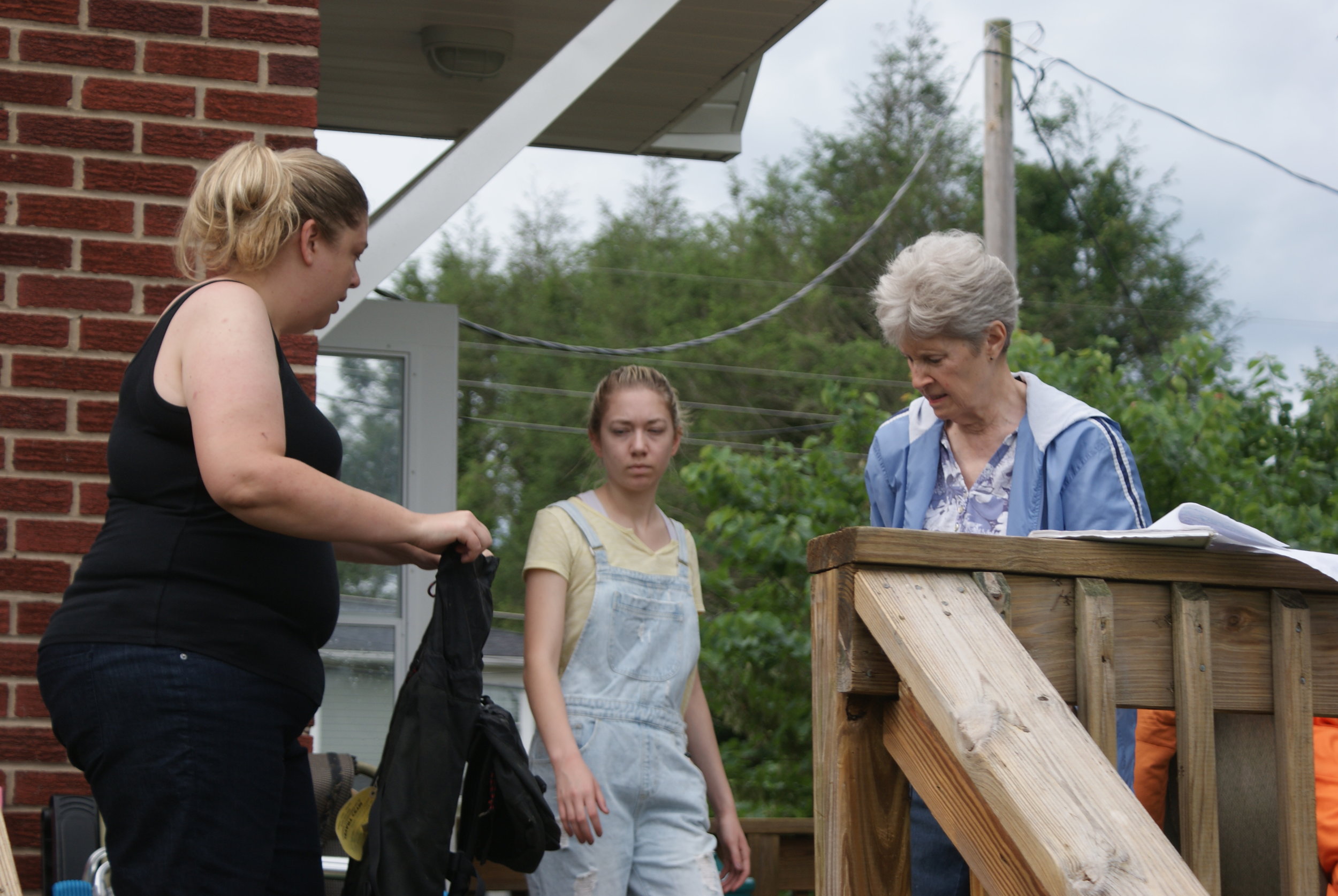 The Ordination and Installation of Rev. Tim Mindemann, June 30, 2019. An exciting time for Memorial!